Car/Cab/Taxi

Rental Services Jammu-Srinagar-Katra
I feel all time good I tour anywhere i join them and recently visited Bharadwaj enjoyed
Financial Advsiory
09/04/2021
Experience with Ranjit from Jagat Travels was extremely professional and excellent. Their Innova car that I booked was in perfectly clean condition and new car. The driver Bappu Singh was very polite, knowledgeable of routes and safe driver. They were very prompt on phone, WhatsApp and email. Very professional experience of taxi service in Jammu and around.
Satish Chandra M.S.
08/04/2021
Wonderful experience with Jagat travels we had. Thank you very much Mr Sonu for making this trip unforgettable with your jokes time to time. From SUNDAY 04th April to now, we had a fantastic trip. Thank you..
Dhruvika Pujara
03/04/2021
reasonable price & Best service
Hindustani Bhau
30/03/2021
satish chandnani
25/03/2021
We enjoyed a lot
Jagat travels Jammu mr Ranjeet ji is a genuine guy , I have a booked a 14 seater tempo traveller on 19 March 2021...for 5 days ... what a great service by him...and also a tempo traveller driver Mr sheshu what a wonderfull nature he has...he is fully cooperative ...and experience person , he has given great suggestions to success our tour.... thanks Ranjeet ji & thanks sheshu ji.. .from Rajesh Karimnagar Telangana
ARYAN DANCER 15
25/03/2021
Not good
Our

Tours

Travelling is always a Fun when you plan your Kashmir Holiday Trip, Yatra to Spiritual locations, Adventure Tourism OR simply a Journey with us to explore a new world for the peace of your soul and to spend a few days in the lap of nature around the Himalayas. Jagat Travels offers the best Car/Cab/Taxi Rental Services in Jammu, Srinagar and Katra to all see worthy Himalayan locations, explore Jammu and Kashmir with us.
Adventure

Tours

Lots of Adventures are waiting for you and your family with our team. Have fun with amazing adventurous sports activities like Camping, Mountain Trekking, Horse Riding, Skiing, Burma Bridge, Cycling, Wall Climbing, Star Gazing, Gondola Ride (in Jammu) and many more!
Feel pleasure from being a part of nature with us.
Speciality

Tours

We have spacial tour packages for Group Tourism such as Family, Weekend Getaways, Corporate or Religious Pilgrims ans so on. Book luxurious Tempo Travellers from Jammu. For unforgettable Honey Moon experience, the best packages are available as well.

Stay at houseboat, enjoy lazy afternoon in a flower laden Shikara on Dal Lake, walk in dazzling gardens, have lunch by the side of blue water stream and visit to picturesque locations
Spiritual

Tours

Plan Spiritual Tours with our expert team to all congregation like Amarnath Darshan, Machail, Shivkhori, Vaishno Devi, Char Deviyan (Himamchal), Golden Temple and many more.

Hire Cars, Cabs, Taxis and Tempo Traveller from Jammu, Srinagar and Katra.
Our

Tour Routes

We provide Car Rental from Jammu and Srinagar Airport/Railway Station to various locations around Himalayas!
Our services are available from Katra, destined to Srinagar, Patnitop and Jammu Airport.
Our fleet comprises of Innova, Innova Crysta, Dzire, Maruti Dzire, Tempo Travellers and many more
Have a look at few major destination point in Jammu & Kashmir, Himachal Pradesh and some cities of Punjab.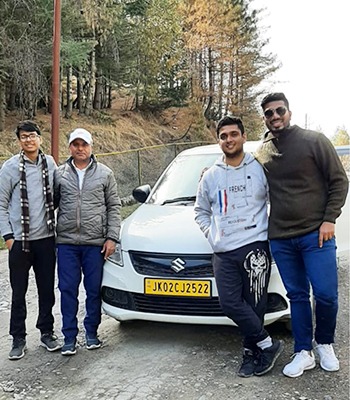 Harsh & Friends
New Delhi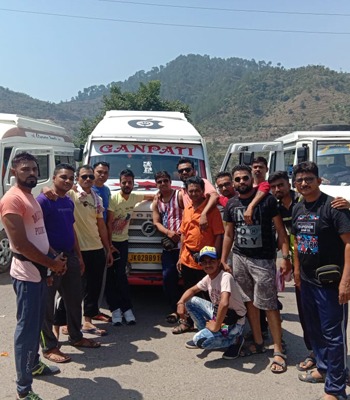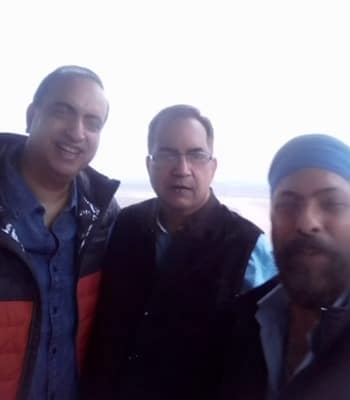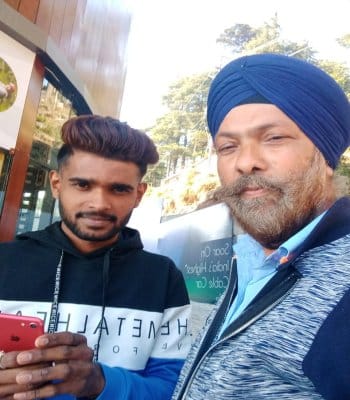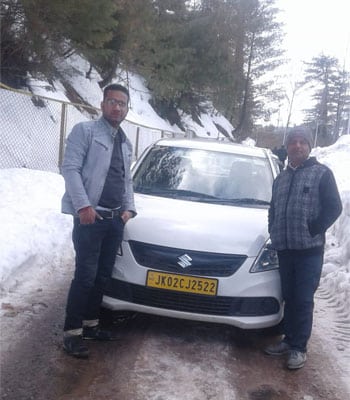 View All Customers